When most organizations talk about Giving Tuesday, it's about how much YOU can give to THEM. After all, Giving Tuesday is a global movement meant to counteract the spirit of consumerism over the holidays with a day dedicated to giving. This year it's on December 1.
However, in the spirit of Giving Tuesday this year, we're giving more than we're asking. (Of course, we encourage your donation however large or small!)
Use our new donation form and you will receive:
The book "A Good Firm Handshake and Other Essential Business Tips" by Michelle Frechette. (PDF format) This book provides practical advice for small businesses and business managers in marketing, management, and more. (But maybe skip the chapter on handshakes for a bit.)
A chance to receive one of 5 autographed paperback copies of the book! We will do random drawings throughout Giving Tuesday. Anyone who has donated between now and midnight (UTC) on Giving Tuesday will be eligible to win.
52 weeks of brief, actionable tips for wellbeing – specifically for wellbeing in a remote working world. These emails will be delivered every Wednesday, will be 2-3 sentences, and will never ask for another donation. These are about YOU and your wellness.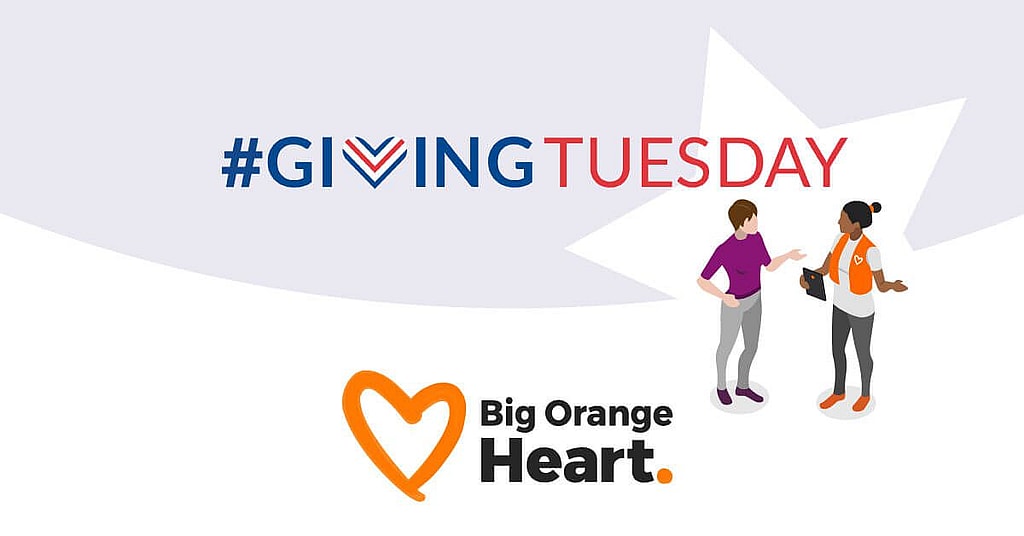 Here are a few ways you can contribute.
Spread the word about our campaign https://bigorangeheart.org/donate. Send emails to your contacts. Tell
your family and friends.
Make sure you're following us on our social media channels.
Tag us in things you post about Giving Tuesday and use #GivingTuesday and #BigOrangeHeart.
Donate to our campaign!
Donate as a recurring donor, so that your donation can sustain our work throughout the year.
Whether you give today, tomorrow, on Giving Tuesday, or throughout the year, we thank you from the bottom of our Big Orange Hearts.