Lockdown has been challenging for many. The extended isolation, the inability to move freely, our freedoms temporarily taken away.
As humans, we have a natural desire and need for connection. We seek the warmth of others to share emotions and draw on each other for strength.
Through these times millions of people are being directly impacted by the loss of a loved one, either due to COVID-19 or by many other afflictions, both natural and unnatural.
Personally I'm having to deal with the loss of a loved one at this time. A family member that we expected to be with us for many years to come. A family member that was filled with love for her family, a matriarch that oversaw, cared and gave generosity without question.
Our family has experienced grief many times before, it's an unstoppable inevitability. We have to accept that. However, this time is different. This time we have to come to terms and cope with the, sometimes, overwhelming emotions whilst isolated.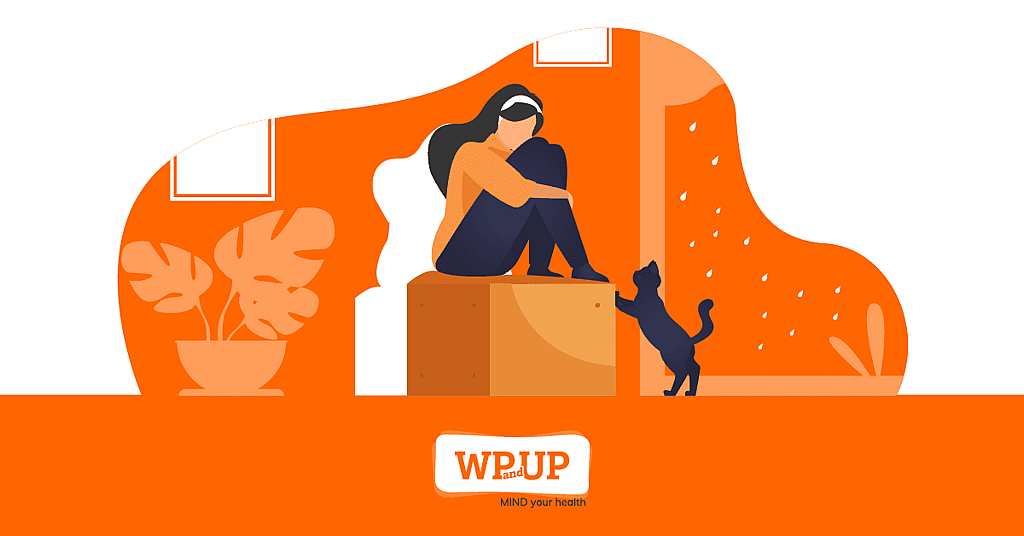 At times in history where, as a family, we've had to tackle the emotions of grief, we've done it together. We immediately come together, we gather to remember our loved one. We laugh, we cry, we recount stories, we do this together.
This togetherness helps us collectively work through challenging emotions. It helps us all to start to come to terms with what's happened.
But in these times of social distancing and locked-down isolation, this togetherness can't happen. At least not in the same way as we're used to. The warmth of a family member's hug or a reassuring embrace from a friend is all taken away from us at this time.
We're turning to technology to connect and trying to find new ways to work through and process grief in isolation.
There are several recognised 'stages' that we experience when we experience loss. The most commonly recognised being 'the five stages of grief' which are:
Denial
Anger
Depression
Bargaining
Acceptance
Our family are only days into this particular period of grief, so many of us are firmly in the 'Denial' camp right now. This stage brings with it many emotions, some of which are avoidance, confusion, shock and fear. It's only natural to want to turn to a loved one, with an empathetic understanding of the situation, and talk.
The inability to sit in-person and share these challenging emotions with our family and friends currently is hurting me. And I'm very aware, both within our family and outside of it, I'm not alone in this.
Millions of others globally are having to come to terms with this same situation of isolated grief.
I don't have a solution. However, I do know that this isn't going away any time soon and there are going to be far greater long-term mental health repercussions for individuals having to mourn the loss of loved ones, than in "normal" times.
We can take action to support those around us. Having an awareness of the stages of grief and looking out for signs within friends and family members is important, particularly at this time of isolation. Extra effort is needed to reach out, to keep lines of communication open.
The third stage: Depression. This is a particularly sensitive stage and one that we can't allow people to simply slip through the cracks with. It can lead to a far darker situation.
When we come together physically, we pick up on so many subtle signs, through body language, often unconsciously. In times of remote connection, these signs can be distilled or lost altogether. Finding ways to encourage honest and open communication is important.
As a founder of a mental health charity, I have a strong support network. There are many out there, suffering right now, that aren't as privileged. We all have the ability to help and support those grieving at this time of isolation. Keep lines of communication open, particularly if the person dealing with grief has gone quiet. Don't assume they're coping or dealing with the situation in a healthy way.
The question "how are you?" Coupled with active listening, is very powerful. The art of active listening can allow you, as the supporter, to really begin to understand what you're hearing. But more importantly, it allows the person sharing to open up. If you know someone is truly listening to what you have to say, you're more likely to engage.
If you're concerned about the wellbeing of someone at this time, then please seek professional advice. Your actions will probably have a far greater impact than you realise, you may even save a life.
Please stay safe and look out for one another.