Who would have imagined the time in which we currently find ourselves? Here at Big Orange Heart we're gathering as much content as we can to be useful for you, dear readers, to help get us all through however long we'll be working in this new and unprecedented world.
In general, we need to find a new way to work well, to live well, to take care of ourselves and each other. The Big Orange Heart direct support continues to be available to you here on the website and from within Slack. Beyond this the Facebook group can be another place to share issues, for feedback from the community.
There are all kinds of new situations in which we find ourselves. Working from home, perhaps in isolation that we are unused to, or working with other people alongside us all of a sudden. Not to mention children! So we're bringing together as much useful information and support as we can with daily content here on the website. Plus Nathan is working on a series of short podcasts with guests, so if that's your preferred method of input, we've got you covered too. And if you have something helpful to share, either here on the website, or in Slack or Facebook, or on a quick podcast, let us know – you are very welcome, and we can also help you if you're a bit nervous about such things.
There is a massive amount of information flowing out from just about every outlet; it can be daunting. We are here to help you to handle that. Some of us are already experienced with working in isolation and/or from home, as a remote team member or alone, and I will be picking the brains of everyone I can pin down (now I'm starting to sound a bit apocalyptic – sorry about that). The following is one source of common sense that I enjoy: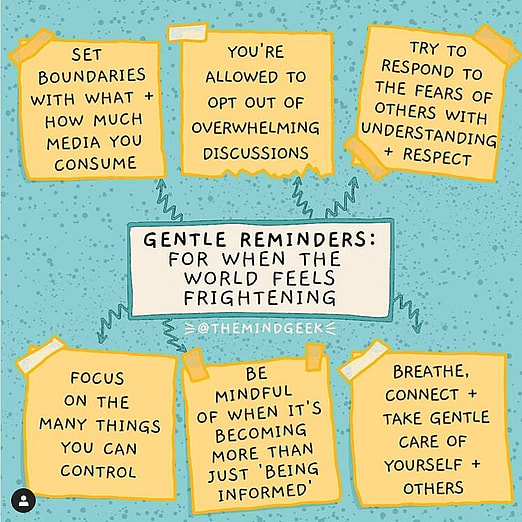 So we're busy collating, curating and writing on various homeworking issues, keeping as calm as we can through uncertain times, the communities and resources that may be welcome just now. And if you've an idea for something to include, that will be very welcome.
In the meantime, keep safe, be sensible, take regular breaks, drink water, remember to eat well, and know that we're here for you.
At the end of each post we're now including a gentle ask – that if you are doing OK and can make a donation, it will be very welcome. It's not an easy ask to make but a necessary one. Thank you for your understanding.