Most of us have those moments… "I can't do this anymore".
It's natural, there's nothing wrong with feeling like this. In fact, we should probably ask ourselves 'are we trying hard enough' if occasionally we don't get to this feeling. But for some, the idea of giving up can have a much deeper and far-reaching impact.
Through the month of October Big Orange Heart is running a campaign called #NeverGiveUP.
Share This Campaign
The campaign was born
The campaign was born out of my personal feelings. For several years now I've had the desire to deliver a service that supports the community I'm deeply entrenched within, the WordPress community. I have, and still do, battle with my own personal mental wellbeing related challenges. Big Orange Heart was born out of me recognising the feeling inside and thinking if I feel like this, there must be others. I want to do something about this.
So since 2017, a team of incredible people have been building, to deliver what has become a monumental amount of support to our community. At WordCamp US 2018 I had the privilege to meet with many influential people and company owners to talk about Big Orange Heart. From dozens of conversations about the levels of support being offered back then by an entirely voluntary team, two companies stepped up and made some incredible things happen.
Firstly James Farmer and Timothy Bowers, CEO and COO from the WPMU DEV team, instantly understood the importance of what we were discussing. The Incsub company (and more specifically James) made an incredible offer to donate £25,000 to Big Orange Heart.
I then had the pleasure to meet with Trey Gardner, CEO of GreenGeeks, for the first time. We spoke about the challenges a distributed community can face, the issues with isolation and the plans for Big Orange Heart. At that event, he committed £75,000 to Big Orange Heart.
I will forever be indebted to these people and companies. They gave Big Orange Heart the opportunity it needed to be able to go on to deliver over 7,500 of hours of support to our community. Bring more than 100 free in-person events, to nearly 6,500 registered attendees. I would like to publicly express my thanks to them.
In the last year
In the last year, the community around Big Orange Heart has grown beyond our expectations. The levels of support have continued to grow and we see daily more and more people connecting with us. We've been blown away by the response from the community in relation to Big Orange Heart.
Whilst this has been an incredible beginning, it's just that, a beginning. There is so much more to be delivered by Big Orange Heart. Our Support and Counselling Services (SCS) are only just starting to take shape and the team are continually working on the development of services that will support a healthier community. Of course, all this comes at a monetary cost.
So here is the ask;
Big Orange Heart needs your financial support.
DONATE NOW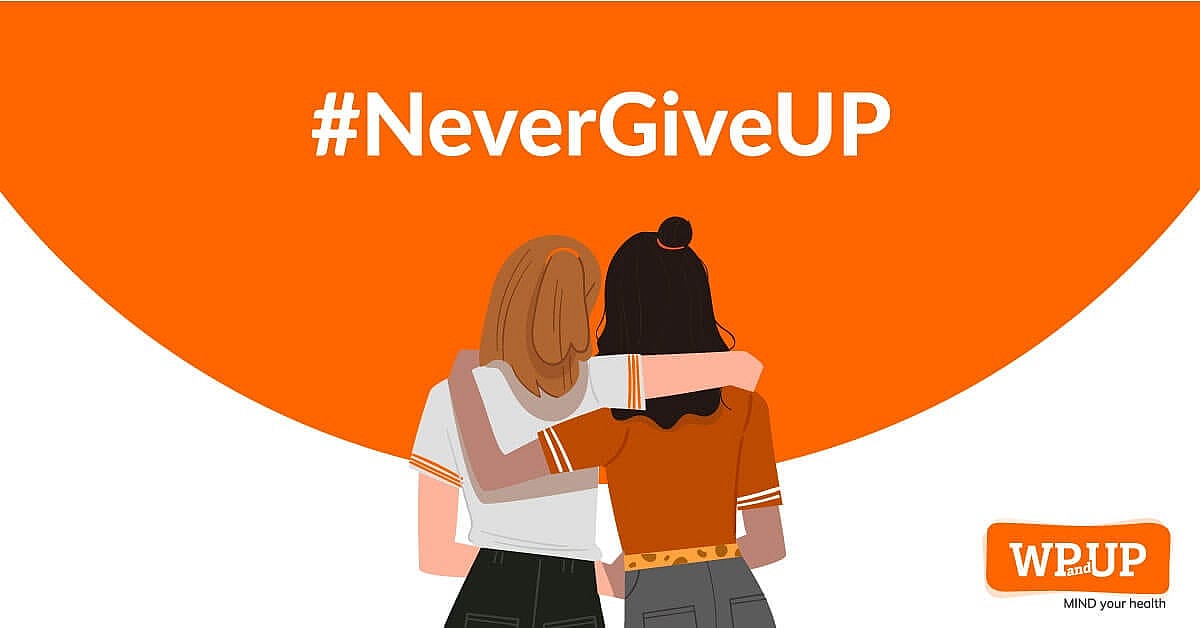 Our costs are predominately person costs, as our support is person-centred and at the start of the development of Big Orange Heart a decision was taken to develop the services as a registered not-for-profit to ensure the focus stays on the person.
Our corporate Partnership Programme
Our corporate Partnership Programme is set at £50,000 per year, with an accompanying £25,000 donation, making a total outlay of £75,000. We recognise that this is a high financial ask and at a level, the WordPress community isn't really used to seeing. With only WordCamp Europe and US top-level sponsorship packages currently at a similar level.
Our Partnership Packages are a year-long commitment and see brand exposure across all the events, activities undertaken and support delivered by Big Orange Heart. The £75,000 funds multiple team members, allows Big Orange Heart to purchase professional Mental Health support, along with the day-to-day running costs of delivering a free global support network.
A breakdown of expenses from a Partnership investment:
DONATE NOW
Over the last 12 months, we have engaged with multiple organisations within our ecosystem and have repeatedly heard statements like "this is amazing", "the team are doing wonderful things for our community" and "we need to support this" from representatives. Unfortunately, the financial commitment that several made haven't followed through. This has left a £60,000 funding gap, that I've personally filled.
And now we finally come to #NeverGiveUP
And now we finally come to #NeverGiveUP. The last few weeks have been tough for me personally. To compound the financial concerns around Big Orange Heart, I also had to deal with the passing of two friends and some personal family matters.
Being completely honest (because that's what I ask of my team) I have had thoughts that have crept in and made me question if I should give up.
We called an unscheduled Trustee meeting to discuss the situation early this week. It was one of the most inspiring meetings I've had in a very long time! And it got me to thinking… #NeverGiveUP.
So for the month of October
So for the month of October, we are asking if you, the community, will help support those among us who reach out on a daily basis, often at their most desperate moment, for support.
We're also asking companies within our space, as we head into WordCamp US at the end of this month; can you make a financial pledge to match fund or donate a minimum level to Big Orange Heart?
Thank you for taking the time to read this. The post turned out to be more personal than I had planned. I hope you can forgive the personal nature but this is something very close to my heart.
I will #NeverGiveUP.
Dan Maby,
CEO and Trustee Big Orange Heart.
DONATE NOW
Share This Campaign