Over the last few months, a lot of work has been going on behind the scenes at Big Orange Heart. When several of the team returned from attending WordCamp Europe 2019, we got together to discuss future projects within Big Orange Heart. From this brainstorming session, the concept of the #HeadToWCEU project was born.
A team of Big Orange Heart staff and WordPress community members plan to ride 3,000 km, over 30 days, across 6 countries. Starting at The Estrel, Berlin, Germany and eventually arriving at The Super Bock Arena, Porto, Portugal in time for the WordCamp Europe 2020 Contributor Day. The aim; to raise awareness of positive physical and mental health within the WordPress community.
Of course, an event of this scale requires meticulous planning, an incredible eye for detail around safety and bags of enthusiasm! So, of course, we spoke to Carole Olinger.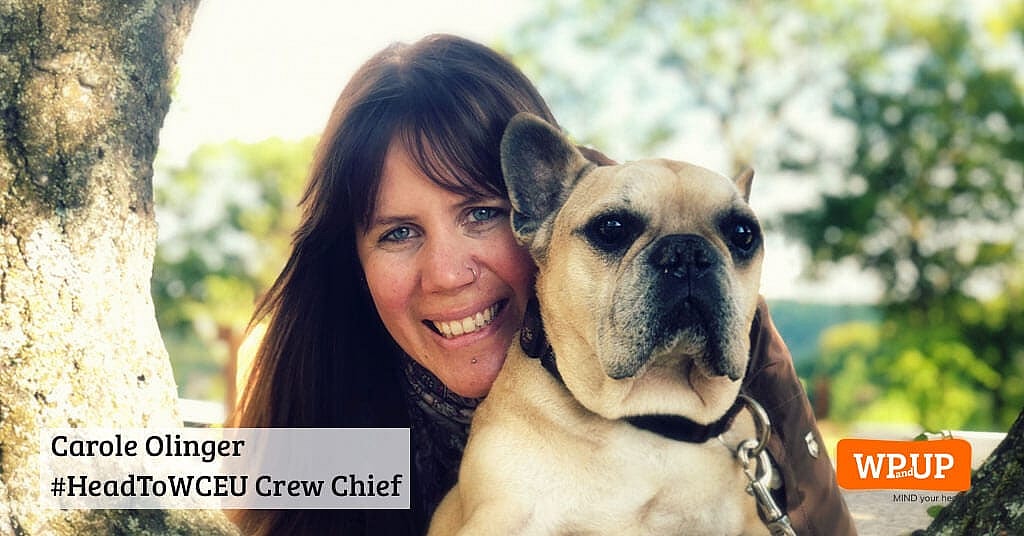 And today we're delighted to officially announce that Carole has accepted the task of becoming the #HeadToWCEU Crew Chief, joining the Big Orange Heart team in a critical role. The mission of the project closely aligns with Carole's own ethos and desires within life. Her newfound passion for cycling to support a healthy mind, made the coming together feel perfect.
"I've been pretty open lately about my mental and physical health issues. This is so important to me because it took me some time to realise that there is nothing to be ashamed of: nobody ever actively chooses to have to deal with a chronic disease, right?

It's very dear to my heart to contribute to removing the stigma around mental and physical health issues. Big Orange Heart gives me the perfect opportunity to do so in an efficient way.

Also, I want to share how improving my physical health is helping me with depression and anxiety. Therefore, the amazing #HeadToWCEU project is a perfect match for me."

Carole Olinger
Carole is a force for good within the WordPress community her openness, enthusiasm and passion for people and the project shines through.
As part of the project, we want to ensure that all who can will be able to join us on the ride as we #HeadToWCEU. Carole is no exception, in fact, she has already taken to the road and completed some incredible rides!
We're excited to continue to see the Big Orange Heart team grow! Every team member and volunteer is enabling us to deliver on our core mission to support and promote positive mental health within the WordPress community. This growth, of course, comes with additional costs. If you're interested in supporting Big Orange Heart, then head over to our Friends of Big Orange Heart site for more details.
Welcome Carole, we're so happy to have you as part of the team.