Big Orange Heart has been rapidly expanding in terms of the levels of support delivered to the WordPress community. To-date over 2,500 hours of companionship and mentorship have been delivered, with over 3,500 members registered for our live events, volunteers have very generously donated over 5,000 hours, and we've had over 6,000 registered event attendees. This all requires an ever-growing team to support the activities.
So today I'm happy to announce the creation of a new team within Big Orange Heart; the new Partnership Team. This team has a huge responsibility; to ensure the financial longevity of Big Orange Heart.
The Partnership Team will also be responsible for the ongoing communication between both new and existing partners. Big Orange Heart simply would not be able to be in existence and deliver on our mission to support and promote positive mental health within the WordPress community, if it was not for the incredible companies that have financially backed, and donated to the registered non-profit.
I'm personally very excited by the way the team have hit the ground running. The new team members, Paul Smart and Alex Juchniewicz, come with a huge amount of experience both within the WordPress community and in the area of developing and supporting business relationships.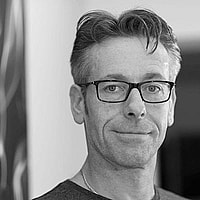 Paul has been with the WP&UP team for some time now and also fulfils the role of Physical Health Advisor, a key role in ensuring WP&UP is able to support and educate within our Physical Health Hub. He will continue this role and dedicate additional time to the non-profit as Partnership Advocate. He also volunteers time as one of our meetup co-organisers.
When Dan approached me about joining the new Big Orange Heart Partnership team I was immediately on-board. I would like to thank everyone at Big Orange Heart for the faith you have shown in Alex and me, and really look forward to working with the team, trustees and partners new and old to help the charity continue its mission of effecting positive change, deliver its key services and achieve its goal of improving health and wellbeing within our WordPress community.

Paul Smart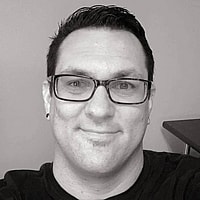 Alex brings a wealth of experience of working within the WordPress community, having previously worked with the likes of Pagely, Pantheon, Valet (formerly WP Valet), cPanel, and SkyVerge. His skill-set covering project management and a passion for taking business relationships forward is key to the new Partnership Advocate role at Big Orange Heart. And with a really positive level of enthusiasm, Alex is a welcomed new member to the team.
When I learned about the mission of Big Orange Heart and the work being done, I reached out to inquire how I could serve and help out. The conversation resulted in me being asked to come on-board and join the Partnership Team. As someone who deals with anxiety and depression, this role carries a very special meaning for me and the opportunity to use my experience to help share the message of improving positive mental health in the WordPress community.

Alex Juchniewicz
As a registered non-profit Big Orange Heart has the challenging task of ensuring funds are available to support the efforts of the team, as well as deliver value for the companies that have invested in the organisation. This is a big step forward in that process of delivering value.
If you would like to learn more about supporting Big Orange Heart through our Partnership Programme, then please feel free to contact the team via [email protected]