We are absolutely delighted to welcome Laura Nelson to the Big Orange Heart Board of Trustees.
The work Big Orange Heart are doing within our community is absolutely crucial in safeguarding the future of it. Mental illness is on the rise, and the fact that we all work in the digital industry leaves us more susceptible to experiencing a mental health issue.

Laura Nelson, Trustee, Big Orange Heart
Laura has spoken openly about her personal challenges with mental health and her talks at any WordCamp, reach something in many of us, her passion for the WordPress community shines through in everything she does.
Her talk at WordCamp Europe 2018 – 'Easing the anxious mind: dealing with anxiety in the workplace' closely aligns with the mission of Big Orange Heart to support and promote positive mental health within the WordPress community. You can also catch other talks she has given on WordPress.tv and undoubtedly there will be many more in the future.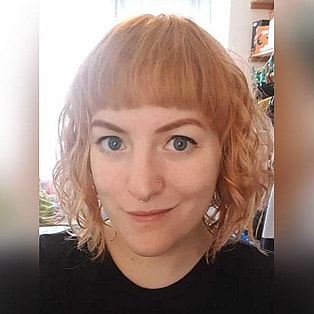 As someone who has a generalised anxiety disorder, I am all too aware of how issues like these can impact us personally and professionally. But times are changing. The stigma around being open about your mental health is diminishing. More of us are talking about it and, most importantly, more people are listening.

When I first heard about Big Orange Heart, I was so pleased that this topic was finally being formally addressed in our wonderful community. It's been absolutely incredible to see the positive response the team have received, and how so many more individuals have been inspired to share their own mental health stories. I'm really humbled and proud to be joining the Big Orange Heart team, and am looking forward to help share the #PressForward message even further.

Laura Nelson, Trustee, Big Orange Heart
I spoke with Dan Maby, Big Orange Heart CEO and had the following to say:
I'm very excited to have Laura join the Big Orange Heart team, her openness and willingness to talk about mental health within our community is commendable. She brings a strong set of skills to the Board of Trustees and is already having a positive impact within the team.

Dan Maby, CEO, Big Orange Heart
These are exciting times for Big Orange Heart with several, equally great, announcements to come in the following weeks.
Remember… together we can #PressForward 🧡